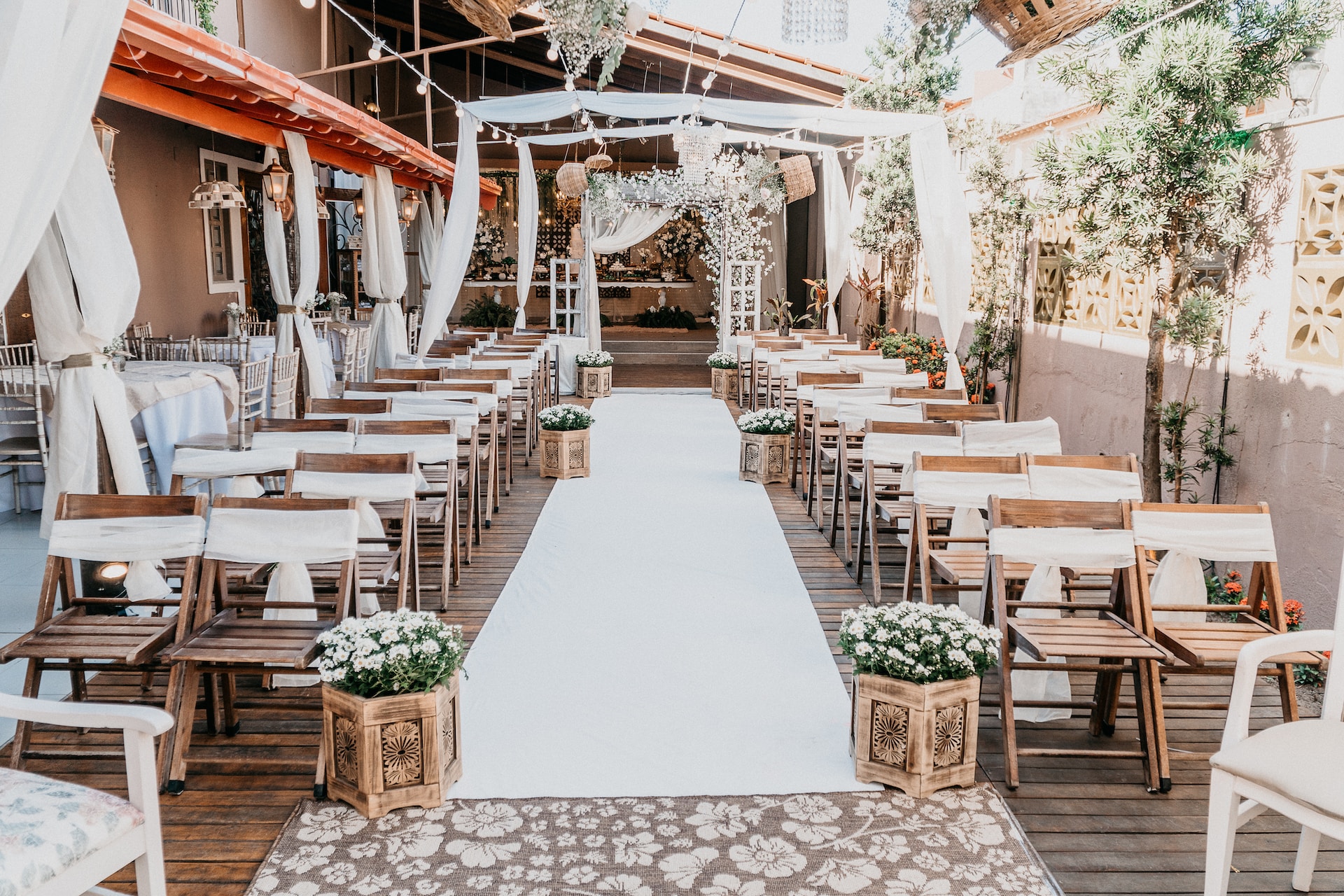 Planning a dream wedding is a lot of work. The nitty-gritty sounds overwhelming, from choosing the best outfits to deciding on a theme, nailing your guest list, and finalizing the menu. And what's the toughest part? Well, it's choosing the perfect venue, right?
Most brides and grooms consider venue selection the most challenging part of the mission. And it's also the most significant thing to do when it comes to planning a dream event. But the search shouldn't keep you from enjoying the experience.
We have some easy tips to help you find that ideal spot to tie the knot. So brides and grooms, buckle up for the ride!
Know your budget
Figuring out your budget is the first step, and it's the savviest thing to do. How much are you willing to set aside for a venue? Be realistic with yourself and your partner because an impulsive decision may land you in a fix later.
Not sticking with the budget means you may end up super anxious at the end of the day, which is the last thing you want to do on this occasion.
Research your options
The internet is the best place to research your options. Dig deep to check out different venues in your area. Online searches are even more helpful if you plan a destination wedding away from home.
Look at websites and social media pages and go through reviews from other couples to shortlist a few venues. And don't hesitate to ask questions, as it can help you avoid unwanted surprises later.
Consider your theme
While searching for a wedding venue, remember to keep your theme and style in mind. Every couple visualizes the event in a certain way, so they should look for a venue to replicate their vision.
For example, the Anthony Wayne house is a go-to destination for couples looking for a lovely garden wedding. If you are planning an event in Paoli, PA, check this option online.
Visit the venues in person
Exploring potential destinations online is a great start, but you cannot rely on pictures, right? Visit the places in person to get a better sense of the space and decide if it fits your expectations.
You can prepare a standard checklist of questions to ask and things to verify while visiting venues. It helps you cover all facts and make a wise decision.
Negotiate like a pro
Finding an ideal wedding venue is only half the work. You've got to negotiate to get the best price. That's something every money-savvy shopper will do, right? If you really love a place but it's slightly out of your budget, try to get a deal from the owner.
You may not get a price cut, but you can still bargain for extras like upgraded decor or a complimentary one for your guests. You may get a great deal this way!
Finding the perfect wedding venue can be a daunting process, but it promises to make the event a success. Stay focused and positive, and enjoy the journey. You deserve the best on your big day!