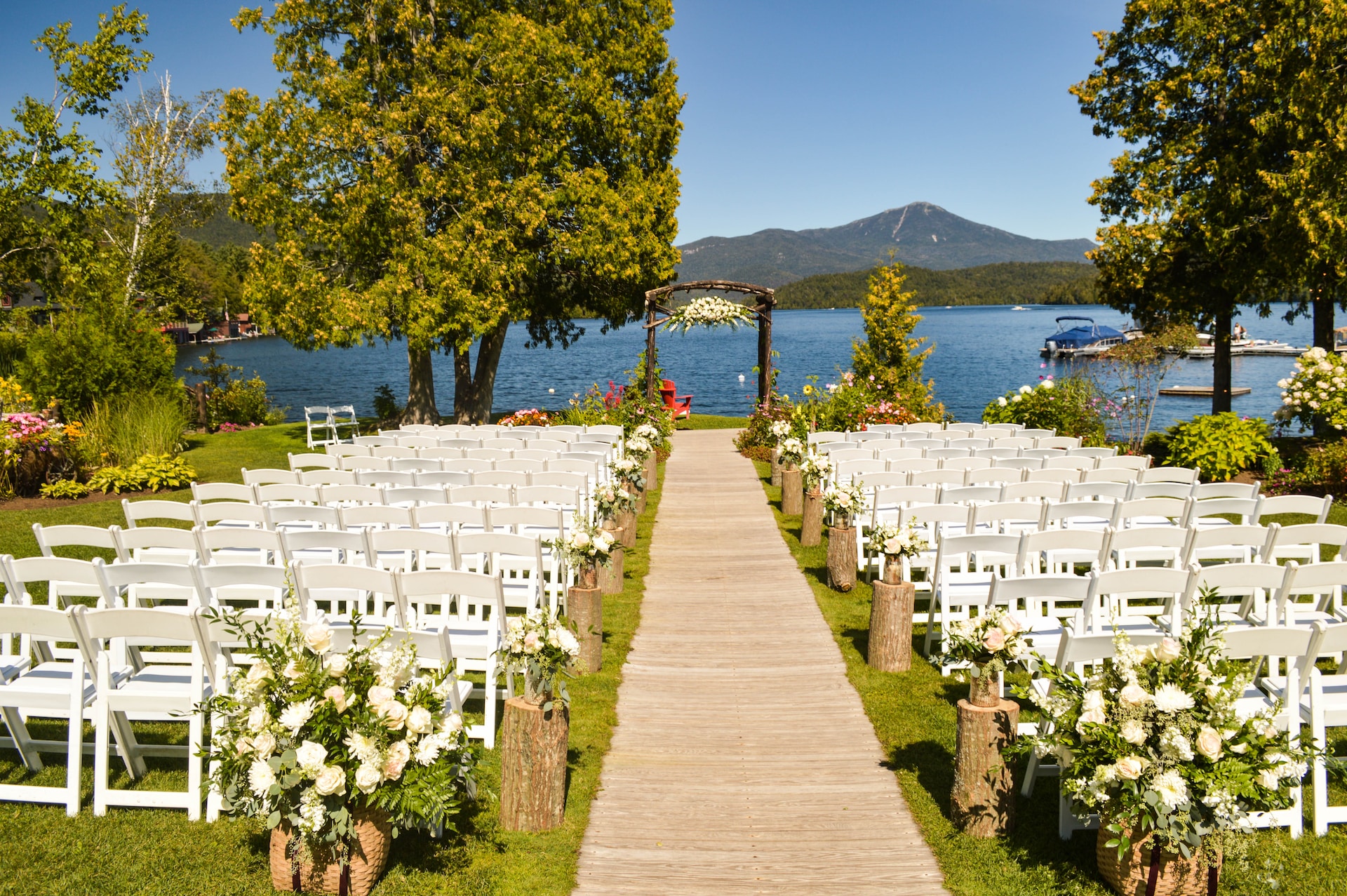 Planning a wedding can be a delightful yet pressurized experience. Whether you're choosing the dress or selecting the menu, every decision will have an impact on your special day. Perhaps you're currently seeking tips for finding the perfect venue. In this article, we'll guide you through the process of discovering that dream location.
Determine Your Wedding Style And Theme
This can guide every decision, from the venue to the decorations. Start by considering your personal tastes and preferences. Do you prefer a classic, romantic look or something more modern and trendy? Think about the overarching atmosphere you want to create on your wedding day. Another important factor to consider is the season and location of your wedding. If you're having a beachside ceremony in the summer, a bohemian or tropical theme might be perfect. For a winter wonderland wedding, how about an elegant and cozy aesthetic? Thanks to warm colors and lots of candles, you can set the tone beautifully.
Your chosen venue can also play a role in determining your theme. If you've booked a rustic barn venue, it may lend itself well to a country chic or vintage-inspired wedding style. Perhaps your ceremony is being held in the Scottish borders. The people who choose weddings at Branxholm Park confirm the market for leisure and spa facilities for guests, and elegant wedding ceremony pavilions on the grounds. Couples want access to experienced Wedding Co-Ordinators, and evening meals for guests the night before.
Consider Your Budget And Guest Count
Firstly, think about your budget and how much you're willing/able to spend on the wedding venue. The latter is just one aspect of your overall budget, so allocate your funds accordingly. Keep in mind that some venues may have hidden costs (e.g. for the use of certain amenities). Take these into account when calculating if a particular venue fits within your budget.
Secondly, consider your guest count carefully when selecting a wedding venue. Some locations may only accommodate a certain number of people comfortably. Others may have a minimum requirement on guest count. By having an accurate estimate of the number of people you expect, you can narrow down your options more effectively.
Visit Potential Venues And Ask Questions
When researching the perfect venue, it's important to go beyond just looking at pictures online. Take the time to visit potential venues in person, and ask questions to get a better sense of what they offer. Seeing the space firsthand allows you to visualize how it'll look on your wedding day. This way, you can assess if it matches your vision.
During your visit, ask about capacity limits and if there are any restrictions or guidelines for decorations/activities. Additionally, inquire about available amenities such as parking spaces, bridal suites, or outdoor areas for ceremonies or cocktail hours.
Asking questions during site visits helps establish a rapport with the venue staff. It also provides valuable insight into their level of professionalism and responsiveness. Find out if they have an onsite coordinator who'll be available on your wedding day. Having someone dedicated to managing the logistics can greatly alleviate stress. Address any concerns or special requests you may have, before making a final decision.
Compare Prices, Amenities, And Availability
Take the time to research different venues and compare their pricing structure. Look beyond the initial cost and consider what's included in that price. Do they offer catering services or decorations? Is there an additional fee for using their preferred vendors? Don't just focus on the cheapest option. Instead, ensure that you're getting the best value for your money. In terms of amenities, consider what you'll need on your big day (e.g. ample parking space, accommodation options for out-of-town guests, a gorgeous backdrop for photographs).
Some places may provide all-inclusive packages that encompass everything you might require. Others may provide flexibility to choose individual services or bring in outside vendors. Popular venues tend to get booked up quickly, particularly during peak wedding season. Start your search early and be flexible with dates if possible. Consider weekday weddings or off-peak seasons, when venues might have more availability at discounted rates.
Consider Convenience And Accessibility
While a beautiful location might steal your heart, consider how easily you and your guests can reach the venue. Accessibility includes factors such as proximity to hotels, airports, and adequate parking facilities. Choosing a venue that's convenient for you and your guests will create a stress-free and enjoyable experience for all. Some venues provide accommodations or have partnerships with nearby hotels, making it easier for out-of-town guests to find lodging options.
On-site catering services can also eliminate the hassle of finding an external vendor or dealing with transportation logistics. Look out for venues that are equipped with ramps or elevators for wheelchair users, and that have accessible restrooms available. This ensures that all your loved ones – regardless of their mobility challenges – will be able to partake in this joyous occasion, without any difficulties or limitations.
Look For Flexibility
Some venues may have strict rules about external vendors or decorations, while others are more open to accommodating individual preferences. Look for a venue that offers flexible packages and options, allowing you to customize every aspect of your wedding. Being able to bring in your preferred vendors or personalize every detail can enhance the aesthetics. It can also add a unique touch that reflects who you are as a couple.
Flexibility also ensures that unforeseen circumstances or last-minute changes can be accommodated, without causing stress or disruption. If the weather is poor on your planned outdoor wedding day, a flexible venue will have alternative indoor spaces available as backups. The ability to adjust guest numbers, event timings, or menu choices can make all the difference in creating a seamless and memorable occasion.
Finding the perfect venue for your wedding is a crucial step in creating the event of your dreams. With careful research and planning, you'll be able to find somewhere that sets the perfect backdrop for your special day. In turn, everything will go smoothly, and you'll be able to savor every moment.