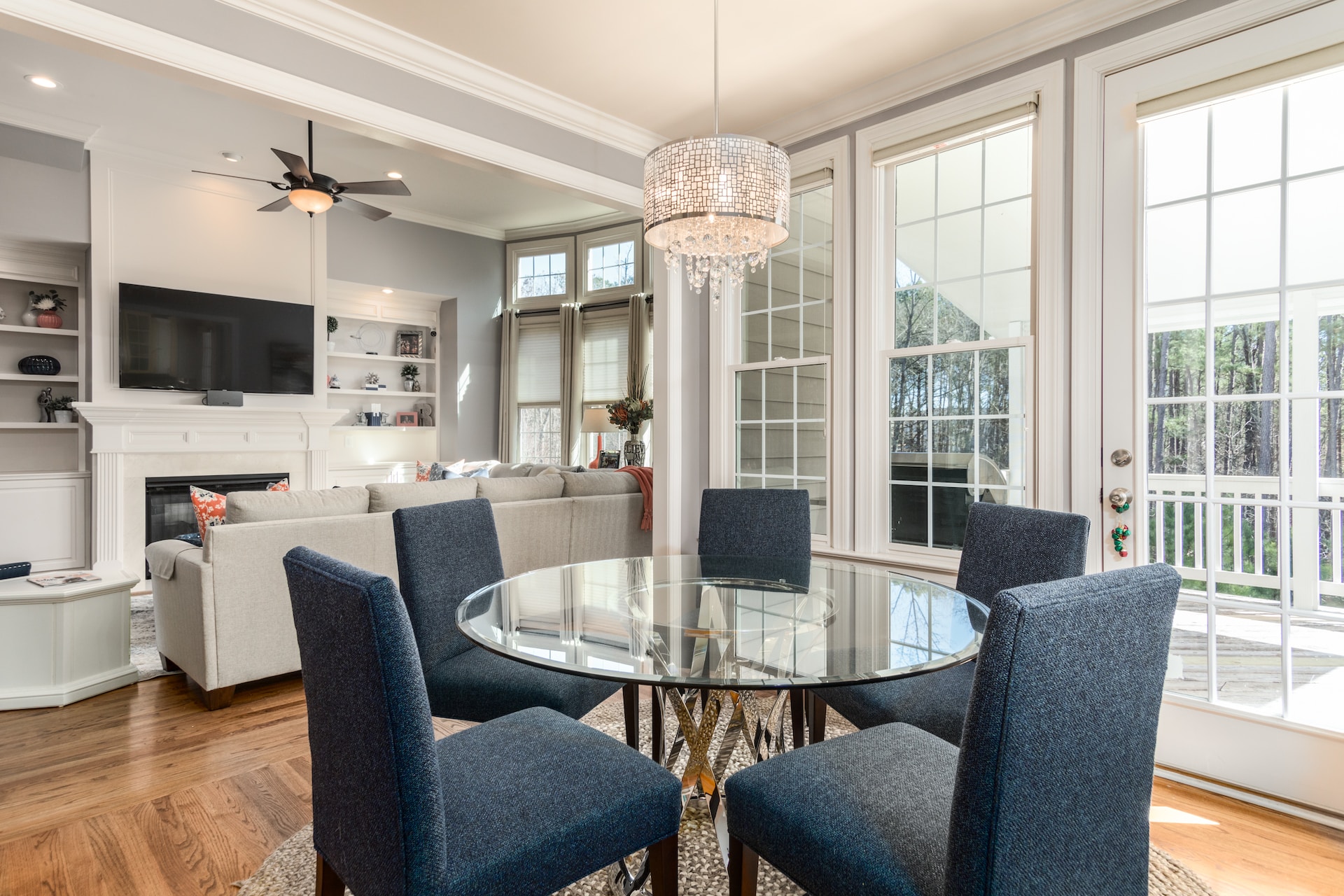 Designing a functional and stylish custom home can require some creative thinking. Custom home builders can help you define your style preferences and incorporate them into a design that will stand the test of time.
One crucial detail to consider is appropriate adjacencies. It refers to locating rooms and spaces near each other for progressive functionality. For example, mudrooms immediately off the garage make it easy to drop off coats and shoes.
Floor Plan
As seen above, a floor plan is a two-dimensional drawing of a structure's walls and rooms. It can be a helpful tool to use in design. Also known as a house plan, a floor plan provides a bird's eye view of the layout and where furniture, appliances, and equipment will go in a building before construction begins.
A well-designed floor plan should include a scale (or multiple scales) for the drawings to help you understand their size on the paper. For example, one square inch on the plan represents one foot of real space.
A good floor plan should include symbols like brick, wood framing lumber, and plywood finish walls. Window symbols can also be included, indicating single, bay, and vertical sliding windows. Stair symbols are essential, too, illustrating straight stairs and L-stairs with landing. Moreover, you can add electrical symbols in your floor plan to indicate outlets and ceiling lights.
Cabinetry
Cabinets are the backbone of a custom homes kitchen and can set the tone for the whole space. A certified kitchen and bath designer can help you design functional and stylish cabinets.
There are many different cabinetry styles, ranging from rustic to modern minimalist. The most important thing is to choose a style that suits your personality and fits well with the overall style of your home.
Some common trends in cabinetry include using mixed materials and unique finishes. Using diverse materials can add interest and visual appeal to your kitchen while creating a one-of-a-kind look that reflects your style.
Other popular trends include:
Shelving on cabinet doors.

Sliding baskets to hold trash cans and recycling bins.

Incorporating lazy susans in blind corner base cabinets to maximize storage space.
Depending on your priorities, a custom home builder can incorporate various intelligent storage solutions into your kitchen and other rooms.
Finishes
Finishes are the final touches that make a home unique. They are the work that everyone notices, not the ductwork or 2x4s that function as the house's skeleton. It is also where your style shines through.
There are a variety of finishes to choose from, each with its specific benefits and drawbacks. Choosing the right ones depends on the intended use of the space, how much wear and tear they'll be exposed to, and whether or not there will be natural light in the area.
Adding finishing touches that are stylish and unique can add value to your custom home and provide comfort, durability, and functionality for years to come. Popular options like flooring materials, countertops, cabinetry and hardware, lighting fixtures, paint and wall finishes, and more can help you build the luxury home of your dreams. Considering the latest design trends and working with a qualified designer and luxury home builders can further assist you in creating a functional and stylish custom home.
Lighting
A beautiful custom home requires a thoughtful lighting design that elevates the space and sets the mood. It's a common mistake to forget about the complexities of how different lights complement or clash with a specific room, so work with your home builder to create a layered lighting plan that makes each space shine!
Choose fixtures that fit your design style. If you have a beautiful wedding cake chandelier in the foyer, sticking to that same aesthetic throughout your home will keep your house consistent and cohesive.
Don't be afraid to use recessed, pendant, and under-cabinet lighting to give your home a luxurious glow! Consider incorporating bright LED lighting, which allows you to change your lights from bright to dim with a push of a button and even change colors for different moods. The options are endless!