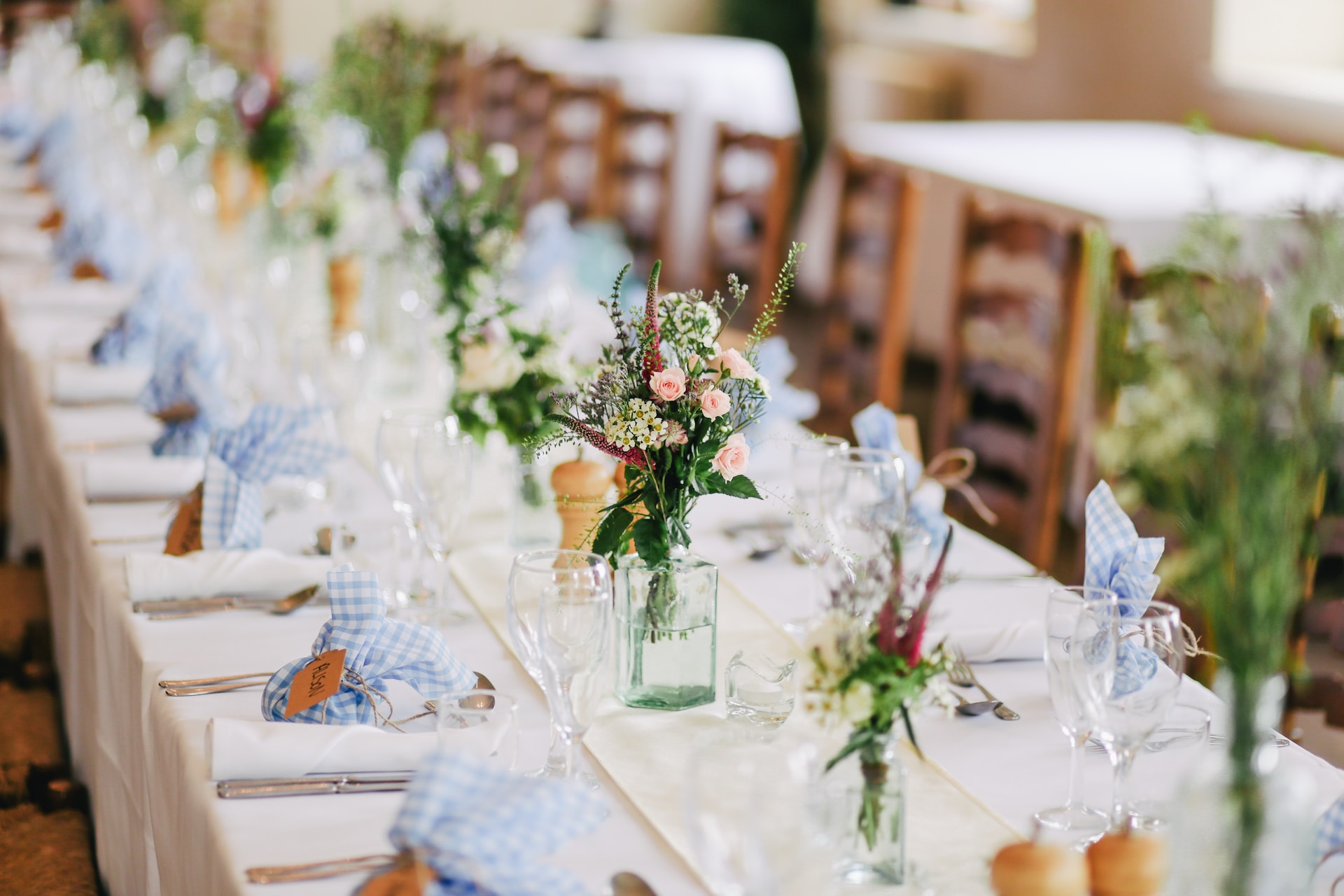 So, the big day is approaching, and you've got a whirlwind of emotions and tasks to manage. Planning a wedding can be both exciting and overwhelming, but fear not! We're here to guide you through the countdown to your special day with a comprehensive checklist that covers everything you need to include. Whether you're a bride, groom, or a supportive member of the wedding party, this checklist will help you stay organized and ensure that nothing gets overlooked.
12 Months Before: Lay the Groundwork
1. Set the Date and Budget
Select the Wedding Date: The first and foremost step is deciding on the date for your wedding. Consider the season, your work schedules, and the availability of your preferred venues.
Establish a Budget: Determine your budget early on to help guide your decisions throughout the planning process. Be sure to factor in all expenses, including unexpected ones.
2. Create Your Guest List
Draft a Guest List: Start creating your guest list, keeping in mind the number of guests you can accommodate within your budget and chosen venues.
3. Choose Your Wedding Party
Select Your Bridal Party: Ask your closest friends and family members to be part of your bridal party. This includes bridesmaids, groomsmen, and any other special roles like a maid of honor or best man.
4. Research and Reserve Venues
Visit Potential Venues: Research and visit potential ceremony and reception venues. Ensure they match your vision and can accommodate your guest list.
5. Begin Your Wedding Pinterest Board
Create a Pinterest Board: Start collecting wedding inspiration on a Pinterest board. This will help you communicate your vision to vendors later on.
6. Start a Wedding Folder
Organize Documents: Create a folder to keep all your wedding-related documents, contracts, and notes in one place for easy access.
9 Months Before: Dive into Details
7. Hire a Wedding Planner (If Desired)
Consult a Wedding Planner: Consider hiring a wedding planner if you want professional guidance and assistance with the planning process.
8. Book Key Vendors
Secure Key Vendors: Book essential vendors such as the photographer, florist, entertainment, and wedding catering services in Melbourne. These professionals often get booked well in advance.
9. Shop for Your Wedding Dress or Attire
Start Dress Shopping: Begin the search for your wedding dress or attire. Don't forget about accessories and alterations.
10. Send Save-the-Dates
Send Save-the-Dates: Notify your guests about your wedding date by sending out save-the-date cards.
6 Months Before: The Details Take Shape
11. Finalize Catering and Menu
Menu Selection: Finalize your menu with your caterer and consider dietary preferences and restrictions.
12. Order Wedding Invitations
Design and Order Invitations: Choose or design wedding invitations and have them printed. Include RSVP cards if needed.
13. Register for Gifts
Create a Gift Registry: Register for gifts at your preferred stores and share the details with your guests.
14. Book Hair and Makeup Artists
Secure Beauty Professionals: Book hair and makeup artists for you and your bridal party.
15. Plan Your Honeymoon
Honeymoon Research: Start planning your honeymoon, including destination, accommodations, and activities.
3 Months Before: The Countdown Begins
16. Finalize Flower Arrangements
Flower Selection: Finalize your flower arrangements with your florist, considering your bouquet, centerpieces, and other floral decorations.
17. Choose Wedding Rings
Select Wedding Rings: Shop for and purchase your wedding bands.
18. Send Out Wedding Invitations
Mail Invitations: Send out your wedding invitations, including RSVP instructions.
19. Apply for a Marriage License
Marriage License: Obtain a marriage license from your local government.
20. Plan the Rehearsal Dinner
Rehearsal Dinner: Organize and plan the rehearsal dinner, including venue, menu, and guest list.
1 Month Before: The Final Countdown
21. Confirm Details with Vendors
Vendor Confirmations: Confirm all details and arrangements with your vendors, including delivery times and setup.
22. Create a Seating Chart
Seating Arrangements: Create a seating chart for your reception.
23. Schedule Final Dress Fitting
Dress Fitting: Schedule a final dress fitting and make sure all attire is in order.
24. Prepare Wedding Vows and Speeches
Write Your Vows and Speeches: Begin writing your wedding vows if you plan to personalize them. Don't forget any speeches you or others may give.
25. Pack for the Wedding and Honeymoon
Pack for the Big Day: Prepare your wedding attire, accessories, and essentials for both the wedding and honeymoon.
26. Confirm Final Numbers
Guest Count: Confirm the final guest count with your caterer and venue.
1 Week Before: The Last-Minute Details
27. Confirm Timeline with Wedding Party
Review Schedule: Communicate the wedding day timeline with your bridal party and other key participants.
28. Reconfirm with Vendors
Vendor Confirmations: Contact all vendors to reconfirm details and ensure they have the correct addresses and contact information.
29. Pick Up Your Marriage License
Collect Your License: Retrieve your marriage license if you haven't already done so.
30. Pack an Emergency Kit
Emergency Kit: Assemble an emergency kit with essentials like a sewing kit, safety pins, stain remover, and any necessary medications.
The Big Day: Enjoy Every Moment
31. Get Plenty of Rest
Rest and Relax: Try to get a good night's sleep before the big day, and take some time to relax and pamper yourself.
32. Delegate Responsibilities
Delegate Tasks: Assign someone, like a trusted friend or family member, to handle any last-minute responsibilities or issues that may arise.
33. Exchange Vows and Celebrate
After the Wedding: Wrap Up and Relish the Memories
34. Send Thank You Cards
Express Gratitude: Send thank-you cards to your guests and vendors to express your appreciation for their support and contributions.
35. Preserve Your Wedding Dress
Dress Preservation: Consider having your wedding dress professionally cleaned and preserved.
36. Review and Reflect
Reflect on Your Day: Take some time to review and reflect on your wedding day. Share memories and photos with loved ones.
Remember, your wedding day is a once-in-a-lifetime event, and while planning can be hectic, it's essential to cherish the journey and the memories you'll create. With this comprehensive wedding countdown checklist, you'll have the guidance and structure you need to ensure a smooth and unforgettable wedding day. Congratulations, and may your wedding be everything you've dreamed of!