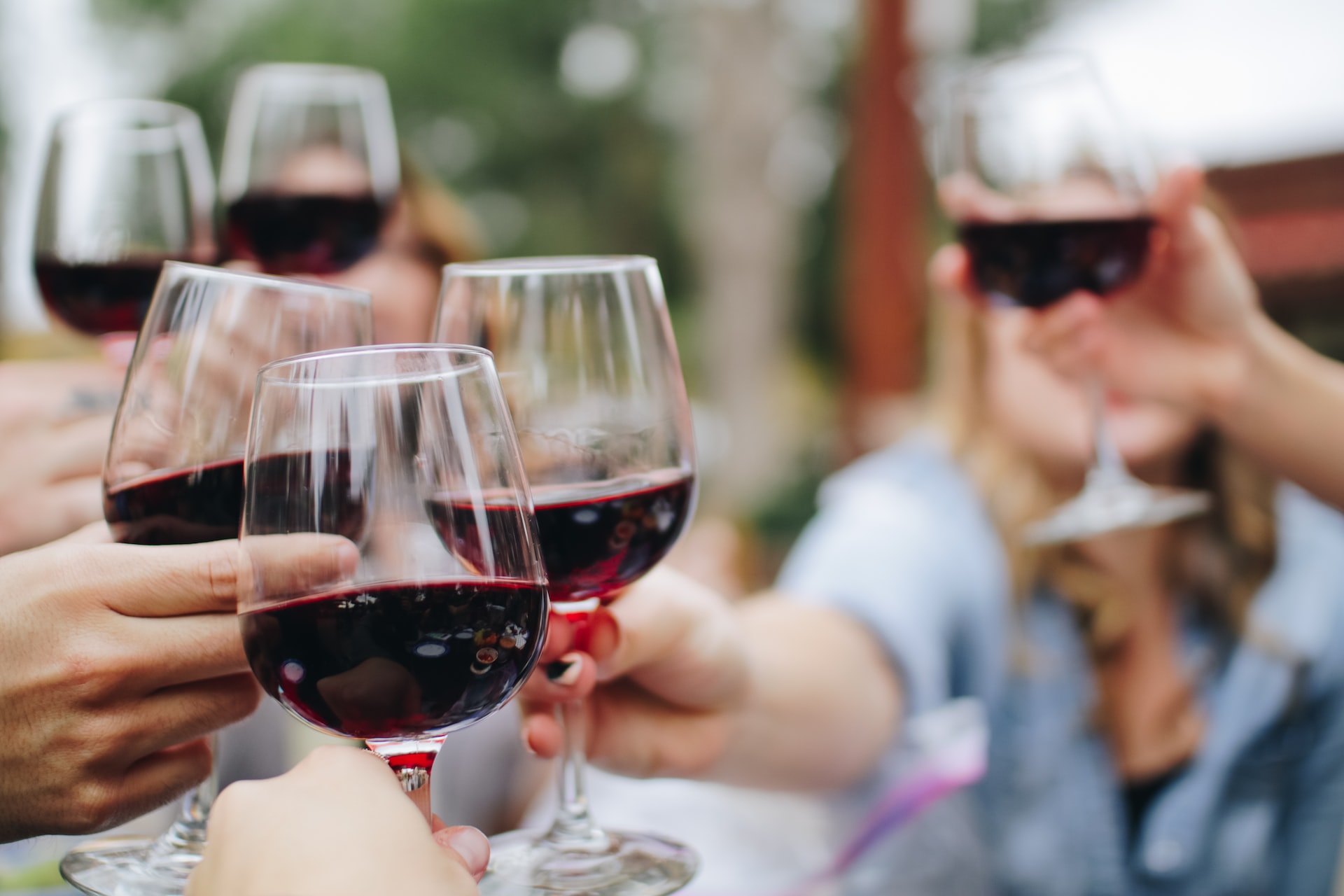 A wedding is a celebration, which is why it's so often a boozy affair. When it comes to wedding drinks, wine is typically the go-to, but with so many types out there, it feels almost impossible to make a choice. Which wines do you want? Is Champagne on the cards? How much do you need to buy? How do you ensure it's delivered on time?
There are a million questions surrounding the selection of wine for a wedding, which can only make the whole process even more complicated. Detailed below are just some of the top tips for choosing wedding wines.
Opt for Crowd-Pleasers
First up, it's always a safe bet to go with safe wines that most people enjoy. While it's true that everyone has different tastes and it's impossible to please absolutely everyone, there are some solid crowd-pleasers on the market.
Regarding reds, you're going to want something that is soft and easy to drink. These varieties include Pinot Noir, Shiraz, Merlot, and other juicy blends from Southern France or Italy. When it comes to whites, you'll want to opt for something that's crisp and refreshing. For instance, Sauvignon, Chardonnay, and Pinot Grigio are all wines that aren't too overwhelming.
Give Choices
Red wine is an acquired taste, meaning it won't necessarily be enjoyed by every one of your guests. As a result, you won't want to rely on red alone. It's a good idea to get one type of red, one type of white, and one type of bubbly (for toasts) as a minimum. If you wanted to provide an additional option, you might also offer a type of rosé; however, this isn't as essential as the red and white.
Pair with the Food and Weather Conditions
What you're eating and when the wedding is taking place will also play a role in your wedding wine choices. For instance, for a summer's day outdoor wedding, you likely won't want anything too heavy. The last thing you want is for anyone to be nodding off during the speeches. Similarly, as a rule of thumb, the lighter the meat, the lighter the wine. Therefore, you should serve light wines with dishes like coq au vin and full-bodied ones for dishes like beef wellington.
Don't Go Short
The last thing you want is your guests searching for their next glass. When it comes to quantities, you should always over order, rather than under order. After all, it takes a good few years for unopened wine to go out of date. Therefore, anything that doesn't get opened, you can take home. Whether you enjoy it yourself or pass it on as a gift, you're sure to find a use for any extra bottles, so there's no such thing as too many bottles of wine when it comes to weddings.
Don't Forget the Fizz
Traditionally, weddings see guests reaching for the bubbly for toasts. Once upon a time, this was exclusively Champagne; however, this is the most expensive type of sparkling wine. As a result, people commonly opt for prosecco or cava. Despite this, if you have your heart set on Champagne, there are ways to cut the costs. For instance, you might opt for the smaller brands or order in bulk.
Discuss with Your Wedding Planner
It's unlikely that your wedding planner won't have seen a wedding that's somewhat like yours, meaning they likely have some guidance regarding the wine selection. Your wedding planner is a professional at organising and creating, so don't forget to get them involved in the choosing of your wines. They know what they're doing.