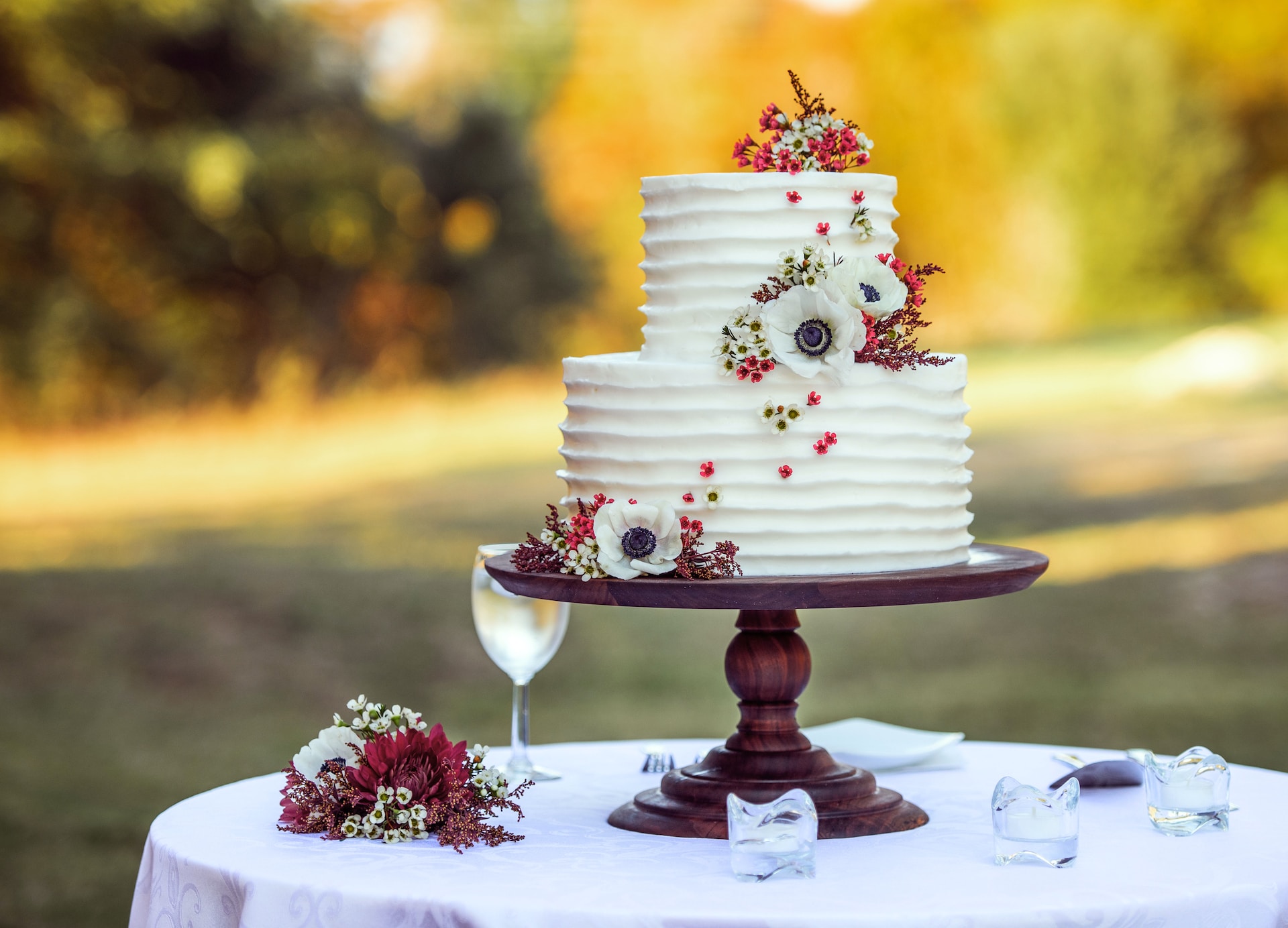 Weddings can be extremely expensive, with venues, catering, photography quickly consuming large chunks of the budget. The wedding cake is yet another big cost, with elaborate multi-tiered confections running $500 and up. However, couples can save substantially on the cake by using a small cutting cake paired with affordable sheet cakes from Costco. This strategy provides a beautiful cake for photos while feeding large guest counts at a fraction of the cost.
The Tradition of the Wedding Cake
Cutting the cake is a time-honored wedding tradition representing the couple's first task as newlyweds. Extravagant, stacked wedding cakes used to be the norm, but the high costs have driven many couples to rethink this expense.
The new trend is having a smaller 1-2 tier decorative cake solely for the cake cutting ceremony that the couple can save and freeze. Basic sheet cakes are then served to actually feed guests.
Choosing a Cutting Cake
For the cutting cake, look for a high-quality bakery that can provide a 1-2 tier cake serving around 20 people for $100-300. Many bakeries offer 6-8 inch cutting cake options perfect for photos. Schedule tastings to sample cakes and find one you love at the right price point.
Why Serve Sheet Cakes
Aside from the obvious financial benefits, sheet cakes are an incredibly convenient and practical option for serving large guest counts. The cakes can be easily transported from venue kitchens directly to buffet tables during the reception. Sheet cakes are also much simpler to slice and plate compared to delicately carved tiered cakes.
Costco Sheet Cake Options and Flavors
Costco's half sheet cakes cost an incredibly affordable $24.99 and can serve up to 48 guests. These cakes come in tasty chocolate and vanilla flavors and can be customized with lovely designs like flowers, balloons, or scrolling that will photograph well.
Logistics of Serving Both Cakes
During the reception, the cutting cake is brought out for the cake cutting ceremony. This cake is then sliced and served to the wedding party and family. Next, the sheet cakes are cut backstage and served to reception tables so guests can enjoy. Proper coordination results in a seamless experience.
Guest and Photographic Appearance
With a tiered cutting cake, couples still get those special cake cutting moments and photographic memories. For guests, the sheet cakes look festive on buffet tables with no indication of the cost savings.
Cost Savings Breakdown
To put the savings into perspective, a high-end bakery wedding cake serving 48 guests could easily cost $400 or more. Even grocery store sheet cakes cost $40-60 on average for the same guest count. With each Costco sheet cake priced at only $25, you can serve large numbers incredibly affordably.
For example, serving 150 guests would take roughly 3 sheet cakes from Costco totaling just $75. The same guest count would likely cost $1200 or more for a towering tiered confection from a dedicated wedding cake bakery. As you can see, choosing a cake from Costco can save couples $500 to $1000 or more compared to other wedding cake options.
Reader Testimonials
"We purchased a small cake for cutting and photos that the caterer decorated elegantly. Guests were then served sheet cake – and no one knew the difference!"
"Our fancy cake was for us, and the Costco cake was for our guests. I was initially worried how it would look, but with decorations and fruit, you could not tell it was from Costco."
"If I had to do it again, I'd absolutely go with the cutting cake and sheet cake route. The price difference is unbelievable and allowed us to put funds elsewhere."
Conclusion
Using a sheet cake from Costco at your wedding reception can save $500 or more compared to a traditional multi-tiered cake without sacrificing taste or beauty. Couples are embracing this smart strategy to reallocate wedding funds to other priorities. The elegant cutting cake preserves tradition and photos while the Costco sheet cake inconspicuously feeds guests.