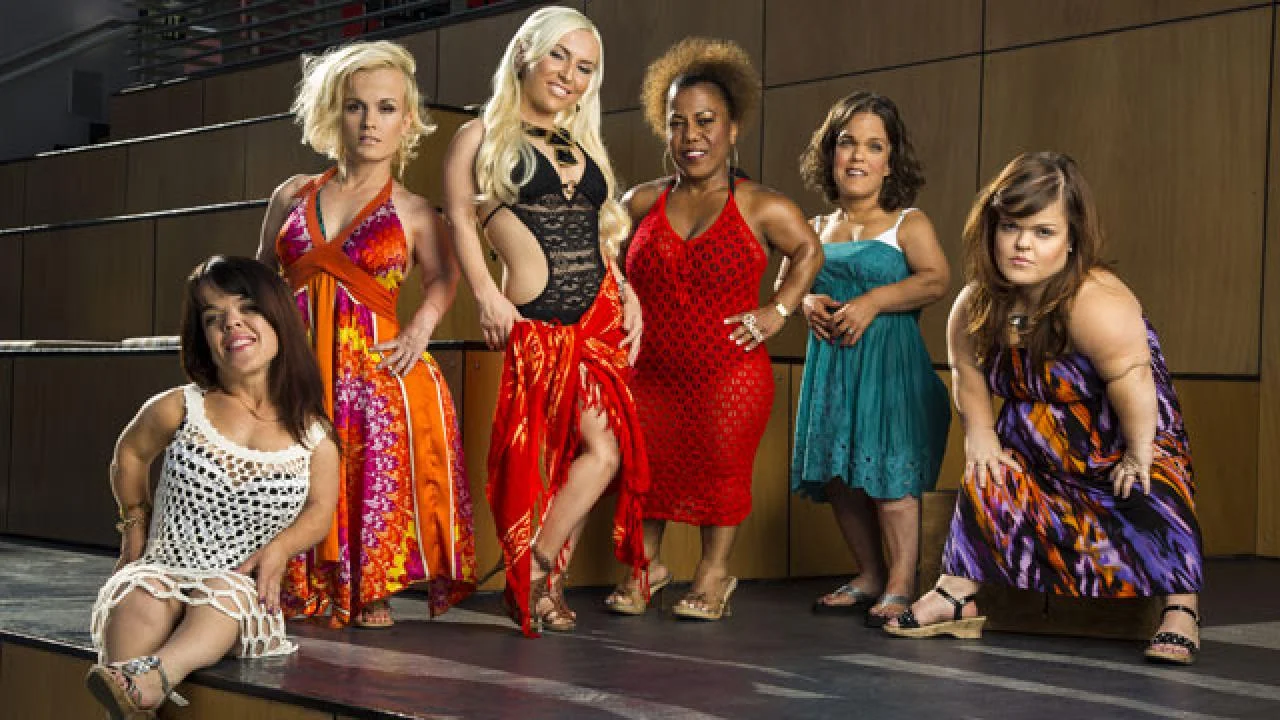 The Little Women LA cast members, where are they now? Again and again, we have been witnessing many TV shows that have changed the entertainment industry for the better (or worse). In this case, the Little Women LA show has changed the industry for the better.
The show has created one of the most beloved franchises on television. Many people have fallen in love with the cast members. Some have cited that the characters shared the same experiences as the people with dwarfism. That and also drama and exciting friendships.
The main focus of Little Women LA's cast is to give its audience an understanding of what it's like to live with dwarfism. It is meant to show the real side of the little women in the show – their struggles, relationships, and personal lives. However, despite being anticipated every week, the show had to end in 2019.
Since 2019, people have been asking about where the cast members are now. People are hoping that everyone lives happily, but they don't really know what's going on. Are some of them still in the entertainment industry? Or perhaps in different career paths? Keep reading this article to learn more.
Tonya Renee Banks
Tonya Banks' appearance in Little Woman LA is, without a doubt, her biggest career move. Her career in the entertainment industry took off with this amazing show. However, she is not a newcomer in the industry. In fact, Tonya started her career back in 1991 when she appeared in the movie The Dark Backward. She also appeared in the TV series, The Hughleys and Ally McBeal in supporting roles.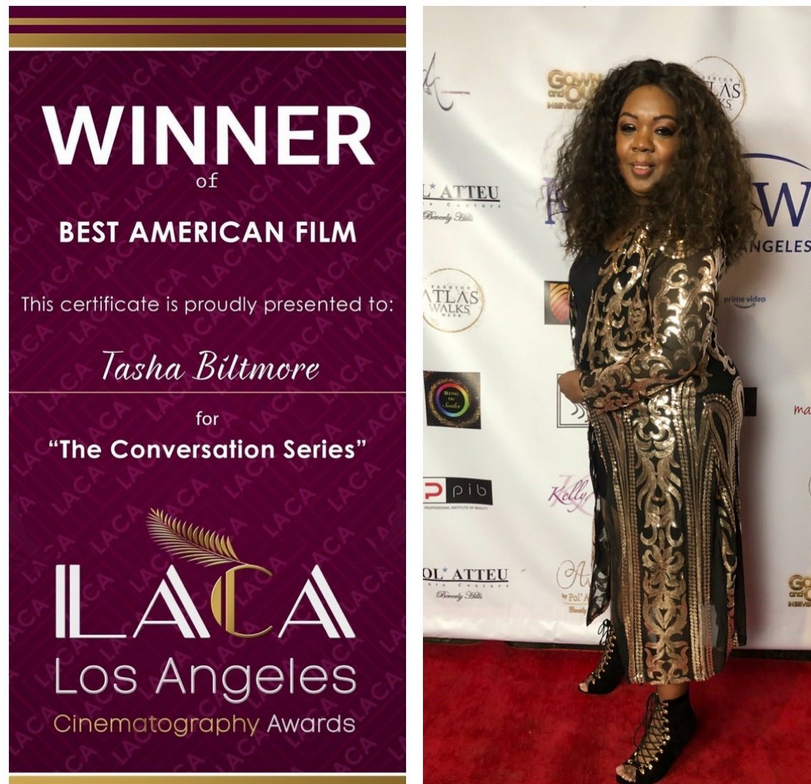 Before Tonya appeared in Little Women LA, she had a role in The Minis, 2007, as Liz. Her appearance really impressed many people. And because of that, she was cast as Ti Ti DeVayne in RuPaul's Drag Race in 2016 and Tania in The Internship Games.
After Little Women LA ended in 2019, Tonya appeared in various TV series. She appeared in Females Unfiltered Show, National Film & Television Awards USA, and Genius.
Besides being busy as a public figure, Tonya has shown her skills as an entrepreneur. She founded her own companies called One Bossy Production, Lil Boss Body, and L'Tonya Renee Wine. Tonya is clearly busy with many things.
In 2021, Tonya also released her book titled It's Not What You're Called, It's What You Answer To".
Christy McGinity
Christy McGinity's career also took thanks to Little Women LA. Her career before the shows wasn't really all good. Christy's debut in the show gained the fame that allowed her to explore more. And it turned out that Christy has the charisma to be a co-host in The View and RuPaul's Drag Race.
Furthermore, Christy McGinity got an acting role in a short film called Strangers in a Book. She appeared again in a reality show right after that in Gown and Out in Beverly Hills. Her latest role was a short video, Wait for the Sun, in 2020.
Fans of Little Women LA know that Christy's appearance in the show was memorable. Her most memorable moment was about her beef with Terra Jole. The peak of the conflict was when Christy had to go to an emergency room due to a concussion after a brawl with her co-star. It happened in a Los Angeles bar. It didn't stop there. Apparently, Christy had filed a case against her co-star, but that crisis eventually winded down.
When it comes to her personal life, Christy isn't exactly having an easy time. Her life got tougher in 2020 when she and her husband, Todd Gibel, went their separate ways. Prior to this, they had been married for five years. The separation was triggered by Todd when he was taking over Christy's social media accounts and impersonating her.
In 2021, Christy gave birth to her third child, Violet, with her boyfriend, Gonzo Carazo. But the baby passed away due to her premature birth.
Traci Harrison Tsou
Traci Harrison Tsou's appearance in Little Women LA was really memorable. Many people have said that she was their favorite character from the show's early seasons. Prior to the show, Traci was working as a production assistant helping a company release exercise videos.
Obviously, Traci's fame shot up after her appearance in Little Women LA. She appeared in the show for three seasons. People would argue that her time in the show was too short. However, she didn't quit because she wanted to.
According to the report, Traci suffered three miscarriages and other troubles conceiving with her husband, Erik Tsou. This problem has been haunting her life and affected her performance in the show. In 2015, the couple finally managed to get a child when Traci birthed a normal-sized child. They told the media that it was a miracle.
So the main reason why Traci had to quit was due to her poor health. Although her situation got a lot better, it is still unknown what Traci is doing right now. We know that she is active on her Instagram; she has over 200,000 followers on the platform.
Based on what we've been observing on Instagram, it seems like Traci is in the business of selling childcare products. Her husband is also active on Instagram being an influencer. He also co-hosts an online show Joe's Fubar, with Joe Gnoffo, the husband of Terra Jole.
Brittney Guzman
Some people are not familiar with the name Brittney Guzman. She appeared on the third season of Little Women LA, but she was never a main star in the show. Instead, she was a recurring cast member in later seasons after that.
Brittney is apparently an expert in the entertainment world. She has performed in various shows, including Henry Danger and RuPaul's Drag Race. She is also a talented dancer and has worked in many places with famous artists, such as Kid Rock and Miley Cyrus.
It is still unknown what Brittney's current plan is, especially if she is planning to make a comeback as a TV star or not. At the moment, she seems to be happy with her success on social media. On Instagram, for example, she has gained more than 500,000 followers. Even more impressive, she has more than five million likes on TikTok.
Her next big move seems to be OnlyFans. According to what we've seen so far, her OnlyFans venture seems to be successful, as she has gained more than 30,000 likes.
Terra Jole
Many fans and cast members of the show know who Terra Jole is. She was one of the most popular Little Women LA women and had a lot of talent as well.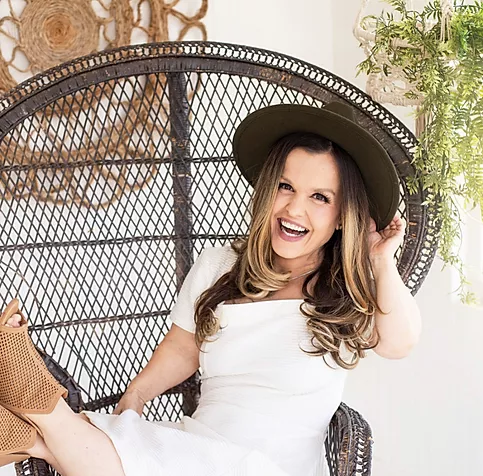 Did you know that Terra Jole was an executive producer of the show? Yes, and not only that, but she also produced the spin-offs based in Atlanta and New York, titled Terra's Little Family. Terra didn't stop there. She had many other projects, including her child's album Penny's Playlist in 2016 and her appearance in Dancing with the Stars. In the show, she was partnered with Sasha Farber, an Australian dancer.
However, Terra's career in the entertainment industry is not as active as it used to be. Her last appearance was back in the 2020 TV special Buddy Bear's Musical Adventure. She still has many people following her on Instagram – more than 800,000 followers. Nowadays, Terra refers to herself as an influencer.
Let's talk about her private life a bit. Back in March 2020, Terra gave birth to her third child, Magnolia August. Her other two children are Grayson Vincent D'Artagnan and Penelope Charlevoix. She is still together with her husband, Joe Gnoffo. If you want to know more about her present situation, you should follow her Instagram.
Elena Gant
Elena Gant has a lot of experience in the entertainment industry. She originated from Russia and had decided to move to the US to pursue her career. Elena believes that she belongs as a star, and that was proven by her appearance in Little Women LA.
Before Little Women LA, Elena appeared in the movie Bloodsucka Jones vs. The Creeping Death in 2017. She also appeared in Access Hollywood, where she played Mini Britney Spears.
When Little Women LA was still being broadcast, Elena kept gaining fame every time she made an appearance. Her role in the show was a hot topic at some point; talk shows such as Reality Relapse and Chelsea Lately loved talking about her.
She got two important roles in RuPaul's Drag Race and presented the 2015 edition of the Reality Television Awards.
Since the end of Little Women LA in 2019, Elena has been rarely seen on television. Regarding her personal life, Elena gave birth to her first daughter, Aurora, with her husband, Preston Gant. Again in 2016, she gave birth to twin boys, Kairo and Xavier. She and her husband have been married since 2014. Elena and her husband are running an interior design business located in California.
If you want to know what she is up to now, you should check her out on her YouTube channel Elena's Day. On the channel, she uploaded many videos and has gained more than 200,000 subscribers.
Briana Manson
Briana Manson was the ultimate newcomer in the entertainment industry. She had no prior experience before appearing on Little Women LA. Of course, her appearance on the show was the most memorable moment of her career.
After that, she got many opportunities to expand her career. Briana got various support roles in Tosh.0 in 2013 and the movie The Internship Games in 2015.
But it wasn't always smooth for Briana. During her time on Little Women LA, she had a series of scandals. In 2016, her second husband, Matt Grundhoffer, was accused by Plastic Martyr of sending private pictures to her.
Martyr was good friends with Briana and other stars of the show, so this scandal really did a number on their relationships. Again in 2018, Briana took a restriction order against her husband due to violence.
They eventually got separated after another scandal came out to the public. Matt was accused of sexually assaulting a minor. The series of scandals eventually forced Briana to leave the show.
Despite the scandals, Briana's life seems to be much better now. She is currently working as a Zumba instructor and married to a good man named Tim Manning. Briana has been trying to stay away from the entertainment industry; however, her fans have been interacting a lot with her through Cameo.com.
Jasmine Arteaga Sorge
Jasmine Arteaga Sorge joined the show in 2015 as a replacement for Traci Harrison. However, the two stars are so much different from each other. The biggest difference is Jasmine's dream of becoming a pop star. So it's not surprising that prior to her appearance on Little Women LA, Jasmine was a contestant on American Idol.
After her debut on the show, Jasmine went by the name of Jazzy Jems in RuPaul's Drag Race. She also appeared on the talk show The Doctors, where she expressed her worries over being diagnosed with cancer. Additionally, she was a guess in Aftershow and American Latino TV.
Her dream of being a pop star had to be delayed a few times. If you've seen the show, then you should know that Jasmine had constant panic and anxiety attacks. This is why many people think she wouldn't become a famous singer in Mexico.
It is not clear whether she has overcome this or not. However, Jasmine's life seems to be much better. She is still married to her husband, Chris Sorge, and now a mother of two boys. Jasmine is also running her own beauty brand.
Was Little Women LA sued?
Many fans of the show have been wondering about this issue for a while. Rest easy that the show has never been sued by anyone. Although it went through legal problems in 2013 due to various issues, nothing serious came out of it.
The owner of Beacher's Madhouse, Jeff Beacher, sent a letter of cease and desist to all the producers of Little Women LA. The reason was that the show featured Elena Gant, who used to play Mini Britney. Jeff Beacher owns the rights to every impersonation of Britney Spears, so now we know how everything is related to each other.
Prior to Elena's appearance, Jeff didn't care at all about the show. Then, due to her appearance on the show, Jeff was afraid that it would serve as a promotion for the show without his say on the matter.
Jeff's point was to stop anything that resembles Little Kesha, Little Katy Perry, or Mini Britney from appearing on the show.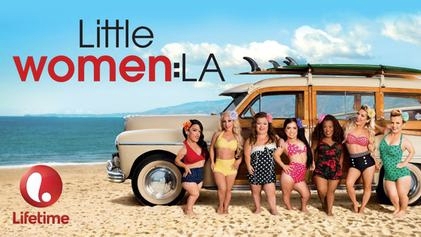 Why Was Little Women LA canceled?
It does feel surprising that the show was canceled, considering how popular it was. The show was on air for five years before leaving TV screens in 2019. And until now, people are still questioning the real reason for its cancellation.
The news around the cancellation of the show began surfacing in 2021. It was when Joe Gnoffo, Terra's husband, announced the shocking news on his Instagram. He said that his on the show was a long, strange trip, then he proceeded to thank all the fans who had been following the show. He also thanked his wife for making the show such a phenomenal success.
The main reason behind the cancellation of Little Women LA was related to Covid-19. The pandemic shut down many production studios indefinitely and this forced the producers to stop the show. Little Women LA will always be remembered as one of the best reality TV shows ever.