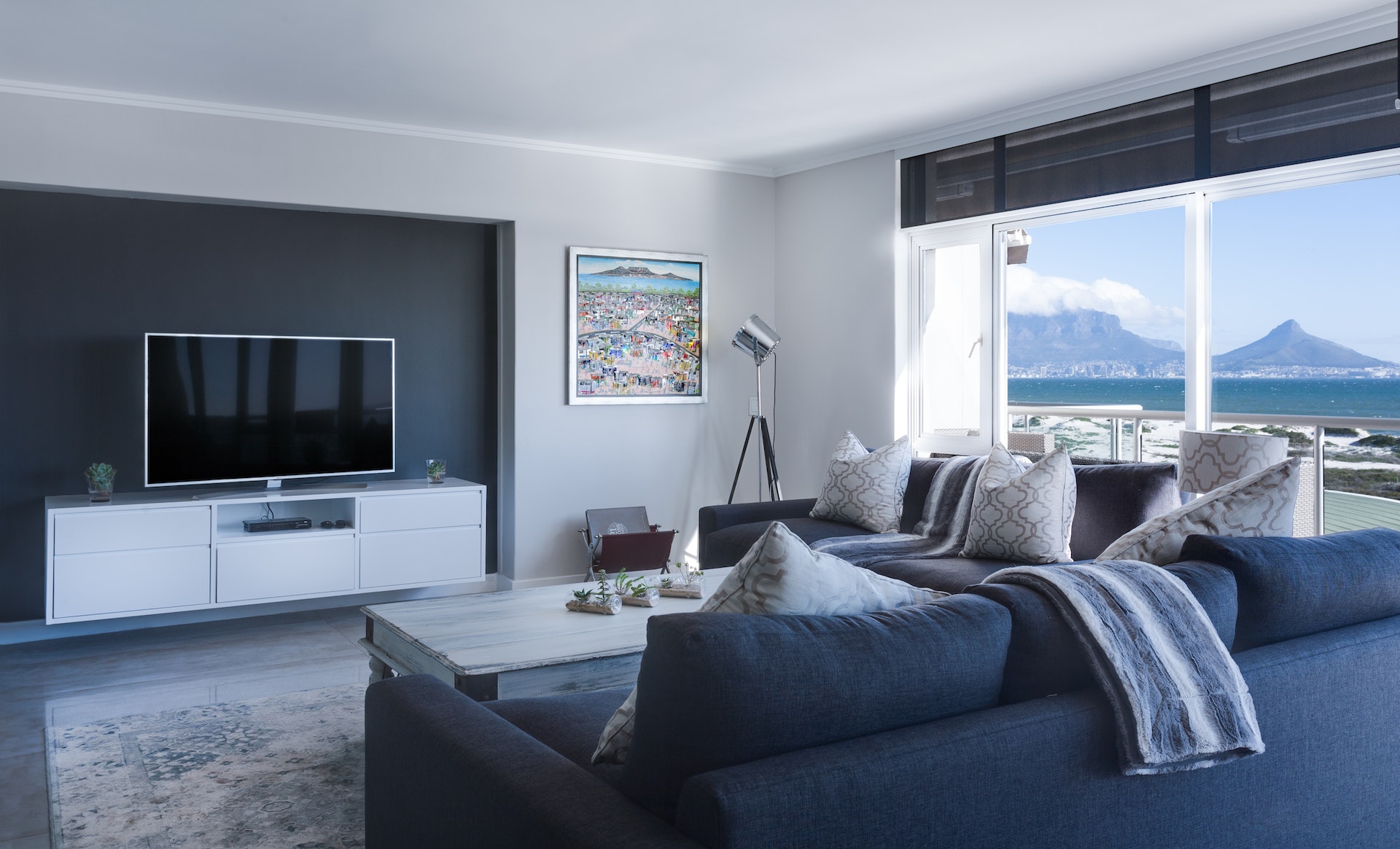 Interior design is similar to a beautifully directed movie, getting the small details just perfect can instantly make your living room engaging, impressive, and comfortable for use.
There's an art to decorating a room that not only looks great but also functions well. Whatever your style may be, traditional or modern, your living room should be a place of relaxation and comfort for both you and your family.
Decorating a large space like your living room can feel daunting but it can be made a lot easier if you divide it into some simple steps.
Steps to Decorating a Living Room
Measure the Area
One of the biggest headaches people face when decorating a room with furniture is getting the wrong dimensions. Before you make any major decisions, get accurate measurements of the entire room.
Getting proper measurements for your furnishings, rug, and window treatments can save you a lot of time and money. No one wants to go through the hassle of ordering and returning heavy furniture so do your due diligence.
Determine How You'll Use it
Clearing your intentions for the use of the room will drastically change how you're going to decorate the living room. Your living room will only work well if it fits your lifestyle and fills whatever your needs are at the time.
For instance, if you want to use the room to create a close environment and have frequent group conversations, you should place furniture in a grouping that allows for it.
You have to think about your family and if the living room serves a purpose for them in the same way. If you have little kids, getting low decorative pieces like floor lamps won't be a good idea.
Match the General Theme of Your Home
While it's tempting to experiment with your living room and try all kinds of decor styles, it's best to stick to a general overall theme if you're not sure which direction to take. A specific design direction makes it easier to narrow down selections for the space.
If you're still unsure what type of theme would work well for you, websites like Pinterest and Instagram are great places to find inspiration. You could also get some ideas from design books and magazines.
Create a Room Map
Now that you know the dimensions and have an overall design direction in mind, it's time to put your thoughts on paper. You can print images and create a physical "room board" or use a room designing tool online.
Mix your furnishings around and get a feel for how all the various pieces could interact with each other. Creating a room board will save you a lot of hassle when placing the actual furniture and it ensures you fine-tune your look before making the final decision.
Start Shopping
Furniture pieces can be quite expensive and it's not a good idea to get everything at once, especially if you don't have money specifically saved up for it. Start with the bigger pieces like the sofa, table, and area rug, and move to the smaller details.
Don't invest too much money on stuff that you won't be using much, instead focus your attention on the most functional piece of the room, the sofa. Most of the time spent in a living room is done while sitting on a sofa, so make sure it's comfortable and something you won't regret.
If you're working with a tight budget, this infographic shows how you can still luxuriously decorate your living room.
Get a Patterned Rug
A patterned rug can really bring a room together and dedicate a particular area for comfortable sitting and social time. While a solid-colored rug might get stained quicker, a patterned rug will minimize the appearance of dirt and wear.
If you have a carpet already, it will be more of an effort to find something that matches well with it, but it's still very worth considering. Spilling tea or coffee on your rug is significantly better than spilling it on your carpet.
Don't Try to Be Perfect
In the end, decorating a room is all about expressing your thoughts and ideas. No ones going to hold you accountable if your Arflex sofa doesn't perfectly match your extravagant drapes.
Ironically, in order to be a little more perfect, you'll have to accept some controlled chaos. If you try to make everything perfect, anything wrong will stick out.
Mistakes to Avoid When Decorating
Getting the Wrong Sofa
Many first-time homeowners tend to buy a sofa that looks amazing but isn't comfortable to sit in at all or they don't like the material. They end up getting stuck with a sofa that's not old and not bad enough to replace.
So, they're stuck in a loop with a sofa that they don't want but can't replace. Instead of compromising your comfort and the structure of the room, get a sofa that fits perfectly.
Buying a Rug That's Too Small
Most people don't know what size rug they should buy, so they decide to freestyle it. It's not difficult to tell why that's a bad idea. A poorly sized rug will ruin the look of the entire room and is something that can be easily avoided.
A typical living room rug should be 8′ x 10′ or 9′ x 12′. The general rule of thumb here is to get a rug that's at least 6 to 8 inches wider than your sofa on both sides.
Not Planning a Proper Layout
A lot of people get lazy with layout even after spending hours on finding the perfect furniture. It would be easier to just have a sofa on one side, a TV on the other side of the room and end it there. But, it's crucial to structure the room in a way that invites intimacy and creates conversation groupings.
Using Art Incorrectly
Art is subjective, but anyone can be put off by an art piece hung in the wrong way or something that ruins the experience because it distracts from the rest of the room rather than complementing it.
As a safe option, the rule of thumb is to hang pictures at eye level. This usually means positioning it in a way that the midpoint of the piece is around 60 inches from the floor.