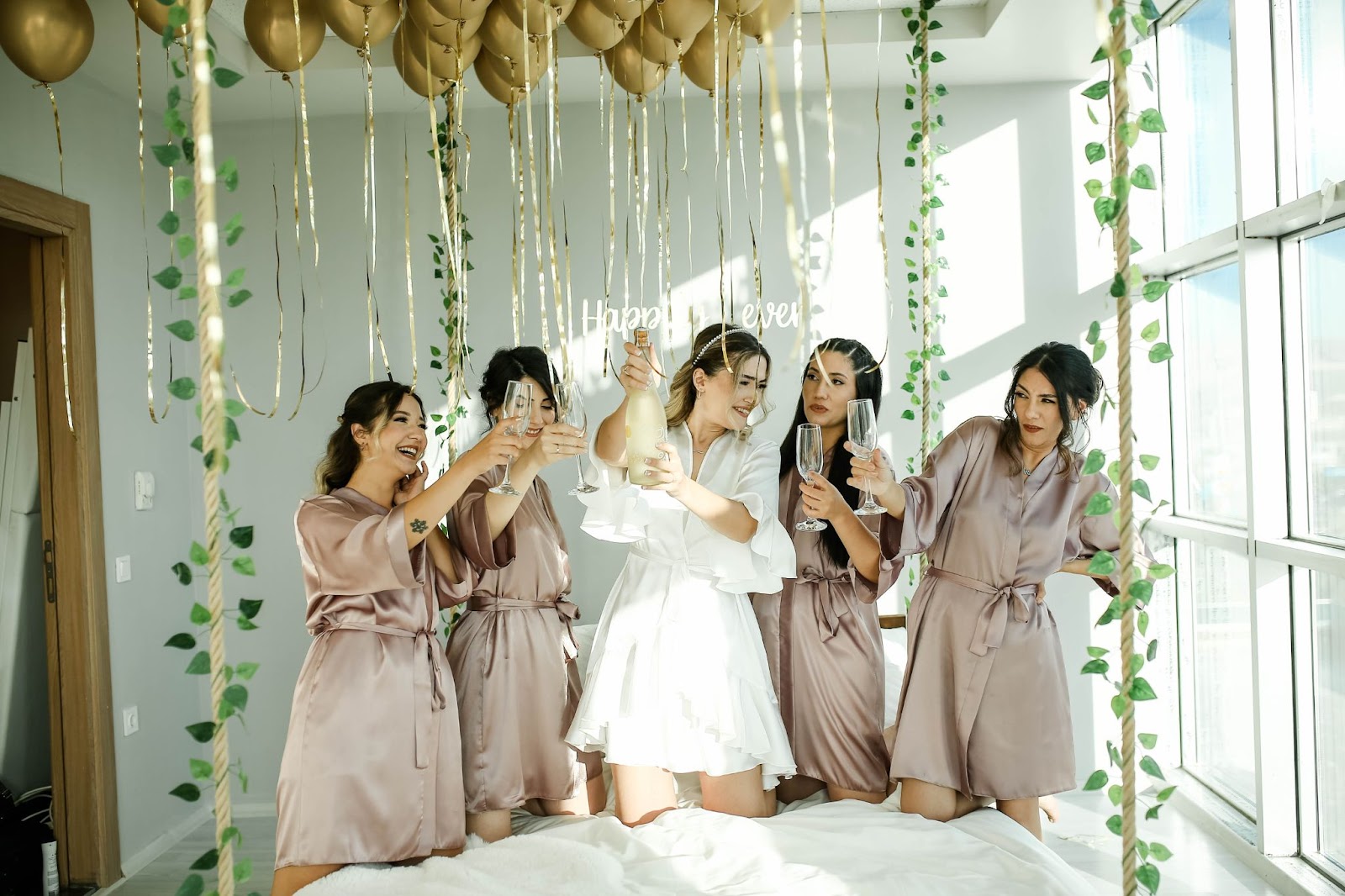 When it comes to bridal showers, the excitement and the love surrounding the bride-to-be is absolutely infectious. Yet, finding the perfect gift that's both practical and meaningful can sometimes feel like a daunting task.
To help you wade through this, we've rounded up 10 unique and thoughtful bridal shower gift ideas that are sure to be loved, cherished, and well-utilized by the bride in her new life journey.
Subscription Box
Subscription boxes are the gifts that keep on giving, making them the perfect gift to kick off our list. Choose one based on the bride's interests – be it books, wellness, gourmet food, or beauty. It's a fun surprise to look forward to every month!
Custom Illustration
Find an artist who can take a photo of the bride and groom, their first home, or any other meaningful image and turn it into a beautiful piece of art. This kind of gift not only has a unique personal touch but it will also serve as a lasting memory that the couple can hang on their wall for years to come.
Cooking Class Subscription
If the bride loves cooking, or even if she's just starting to explore this domain, a cooking class subscription can be a fantastic gift. This will not only help her hone her skills in the kitchen but also offers a fun, engaging activity for the couple to enjoy together.
Personalized Recipe Book
A personalized recipe book is another excellent gift for the culinary-minded bride. You can take it a step further by gathering favorite recipes from family and friends, turning it into a treasure trove of beloved meals that are near and dear to her heart.
Handmade Quilt
A handmade quilt is a warm, heartfelt gift that the bride can use and cherish for a long time. Consider incorporating fabrics from memorable events or times in her life to make it even more special.
Custom Engraved Cutting Board
A cutting board is a kitchen staple, but a personalized engraved one takes it to another level. It's practical, yet the custom touch adds sentimental value that the bride will appreciate every time she uses it.
Succulent Garden
For the green-thumbed (aspiring) bride, a succulent garden is a beautiful and low-maintenance gift. It will bring a touch of green to their home and serves as a living symbol of their love and growth.
Personalized Stationery
With thank you cards and notes to be sent out post-wedding, a set of personalized stationery can be both a thoughtful and practical gift. Opt for a design that matches the bride's style and personality.
Experience-Based Gift
Instead of a physical gift, consider an experience. This could be anything from a wine tasting, a hot air balloon ride, a spa day, or even a cooking class. It's a great way for the bride to create unforgettable memories.
Honeymoon Essentials
If you know where the couple plans to honeymoon, you can tailor a gift to their destination. Think a beautiful beach towel for a tropical getaway or a chic travel journal for a European escapade.
In Conclusion
Bridal shower gifts can be much more than just items on a registry. They can be unique, thoughtful, and deeply personal, showing the bride how much you care. The best gifts are those that cater to the bride's interests and help celebrate this special time in her life. No matter what you choose from this list, it's the thought and love behind the gift that will truly touch the bride's heart.