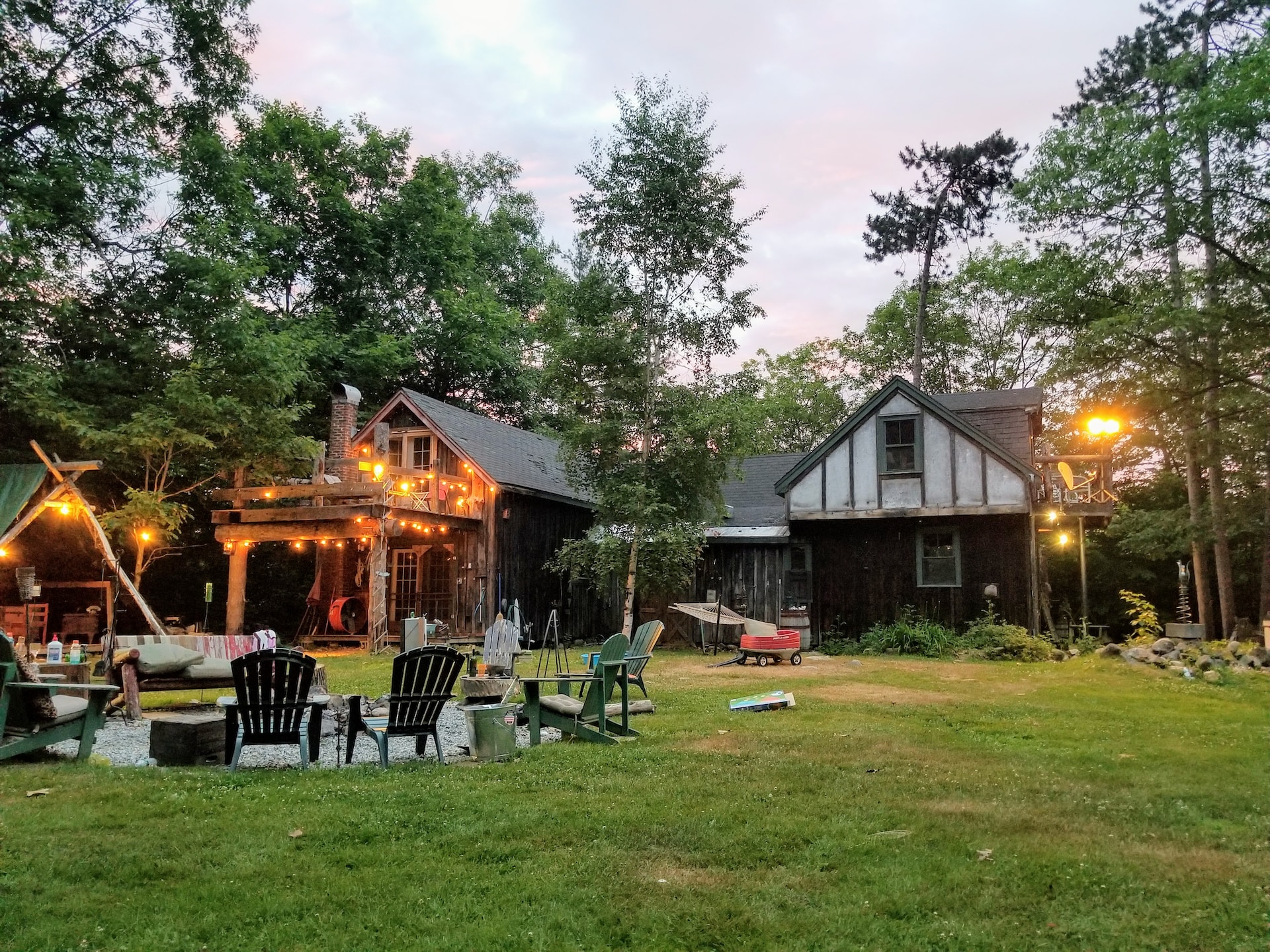 As a new couple, decorating your outdoor area together can be a fun and exciting project that allows you to spend quality time with each other while creating a beautiful space to enjoy. It may seem daunting, like staring at a blank canvas — you don't know where to start. But not to worry, it's an adventurous walk.
Whether you have a large backyard or a small balcony, there are plenty of ways to add your personal touch to your outdoor area. Here are some tips for decorating your outdoor space together as a new couple.
1. Start with a Plan
First off, you need a plan. You don't even want to take any steps before creating a plan because the end product might become uncoordinated. A plan is what gives you direction, making the process way easier.
Start by measuring your outdoor area and considering how you plan to use the space. Do you want an area for outdoor dining, lounging, or entertaining guests? Once you have a clear idea of what you want, you can begin selecting furniture and decor that will bring your vision to life.
2. Choose Comfortable and Durable Furniture
Selecting outdoor furniture that is both comfortable and durable is crucial for creating a space that you and your partner will love. Look for furniture made from materials that can withstand the elements, such as teak, aluminum, or resin wicker. Comfortable cushions and pillows can also make your outdoor seating area more inviting. Keep in mind that you'll want furniture that is easy to clean and store during inclement weather.
3. Add Greenery with Plants
Plants are a great way to add color, texture, and life to your outdoor area. They can also provide a relaxing and welcoming aura. Consider incorporating a mix of trees, shrubs, and flowering plants to create a visually appealing space.
You want to choose plants well-suited for your area's sun exposure and climate. You can also add potted plants or create a small herb garden for a fun and functional touch.
4. Incorporate Lighting
Now, on to lighting. Lighting brings beauty and can transform your outdoor space when it gets dark. Consider adding string lights, lanterns, or solar-powered lights to create a warm ambiance.
Make sure you select lighting that is weather-resistant and safe for outdoor use. Adding lighting around walkways, seating areas, and focal points can also make the space more inviting and well-lit.
5. Make a Statement with Art and Decor
Have a love for arts? Then showcase your personality by adding art decor to your outdoor area. Choose pieces that make the space feel uniquely yours.
Consider adding a unique sculpture, a colorful outdoor rug, or a set of decorative pillows to your seating area. You can also hang outdoor-friendly art or install a decorative outdoor fountain or fire pit to make a statement.
6. Grow a Lawn
A beautiful lawn can be a focal point for your outdoor area, providing a space to relax, play, and entertain. To grow a lawn, start by choosing the right grass for your climate and soil type. Proper soil preparation is essential for healthy grass growth. Remove any weeds or debris and loosen the soil to a depth of at least 6 inches. You can also add a layer of compost or topsoil to give the grass the nutrients it needs to thrive.
Sounds too technical? Well, starting a lawn by yourself isn't exactly a walk in the park. So it's advisable to seek nearby lawn care resources to ensure everything runs smoothly. From grass selection to aeration and fertilization, everything matters to the beauty of your lawn.
7. Add Privacy
Creating a private outdoor space is essential for feeling relaxed and comfortable in your outdoor area. Consider adding a privacy fence or planting a hedge to create a natural barrier between your outdoor area and neighbors.
You can bring some outdoor curtains or a decorative screen to create a more intimate atmosphere.
8. Create a Focal Point
A TV or accent wall is usually the focal point in a living room. In the bedroom, it's usually the bed itself. Apply the same principle to your outdoors by selecting something that will act as a focal point, such as a sculpture, water feature, or outdoor fireplace. You can also create a focal point by adding a statement piece of furniture or a bold outdoor rug. Or it could as well be the lawn.
Decorating your outdoor space from scratch can be overwhelming. But this project can be a great bonding experience for couples and can lead to many enjoyable memories and moments spent in your new outdoor space. So remember to have fun and enjoy the process of designing and decorating your outdoor area together.