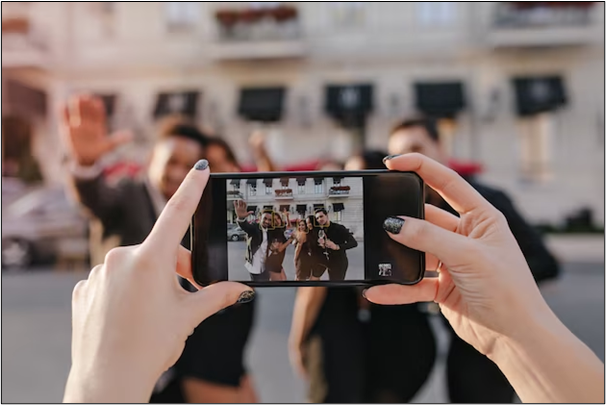 Are you tired of attending events where guests awkwardly linger in the corners, avoiding eye contact and struggling to strike up conversations? We've all been there, feeling the discomfort of being in a room full of strangers who just can't seem to connect. Whether it's a corporate conference, a wedding reception, or a social gathering, countless occasions call for guests to come together and create connections.
Traditionally, event organizers have relied on games, dances, or team-building exercises to bridge the gap between attendees. While these methods can be effective, they often require active participation and can sometimes feel forced or contrived. However, in recent years, a new trend has emerged that adds a unique touch to any event and effortlessly sparks conversations among guests: video guestbooks.
"But how can video guestbooks serve as icebreakers?" The answer lies in the power of shared experiences and the joy of reminiscing. By creating a designated area for guests to record their video messages, you provide them with an opportunity to reflect on the event, share their initial impressions, and connect with others who may have had similar experiences. These video snippets become conversation starters, offering a glimpse into each person's unique perspective and fostering a sense of camaraderie among attendees.
Let's take a closer look at a few events where video guestbooks can truly shine as icebreakers.
A] Wedding Guestbook
A wedding day brims with emotions, and a Video guestbook adds an extra layer of warmth and joy. Instead of just penning their names, guests can now record personal messages for the newlyweds, sharing anecdotes, blessings, and well wishes. Each video becomes a time capsule of love, enabling the couple to relive their special day and cherish the sentiments expressed by their loved ones.
B] Birthday Guestbook
Birthdays are milestones that deserve to be celebrated with the utmost fervour. With a video guestbook, the birthday boy or girl can receive virtual wishes from friends and family, whether they're near or far. Loved ones can share stories, sing a favourite song, or offer words of encouragement. The Video guestbook becomes a kaleidoscope of memories, capturing the essence of the celebrant's life and ensuring that their special day is filled with heartfelt messages and laughter.
C] Goodbye Message
Goodbyes can be bittersweet as they mark the end of one chapter and the beginning of another. Whether bidding farewell to a colleague, friend, or family member, a video guestbook serves as a poignant tool to preserve memories and express gratitude. Participants can share stories of shared experiences, express appreciation for the person leaving, and offer words of encouragement for their future endeavours.
D] Baby Shower Guestbook
As a new life enters the world, a baby shower brings together loved ones to share in anticipation and joy. A Video guestbook at a baby shower provides an avenue for friends and family to offer blessings, share parenting advice, and express their excitement for the arrival of the little one. Parents can look back on these videos as their child grows, relishing in the warmth and love expressed by those closest to them.
E] Anniversary Guestbook
Anniversaries are a testament to love's endurance, and a Video guestbook allows couples to commemorate their journey in a unique and interactive way. Friends and family can record heartfelt messages, recount fond memories, and offer words of encouragement. The Video guestbook becomes a touching montage of love, highlighting the couple's enduring bond and the impact they have had on those around them. With each anniversary, the couple can revisit these videos, appreciating the enduring love and connections they have nurtured throughout the years.
Video guestbooks have become the modern-day icebreakers that breathe life into traditional occasions. They have revolutionized the way we connect, share, and preserve memories. By inviting guests to leave heartfelt messages, funny anecdotes, and warm wishes, video guestbooks go beyond the surface-level interactions of traditional guestbooks. They serve as catalysts for sparking conversations, fostering connections, and creating unforgettable experiences.
No matter what the occasion video guestbooks transform these events into something truly extraordinary. They engage guests in a meaningful way, encouraging them to open up, share stories, and connect with one another. The result is a collection of authentic and heartfelt messages that can be cherished for years to come.
In this digital age, where technology has the ability to bring us closer together, video guestbooks stand out as a beautiful and interactive way to capture the essence of an event. They preserve the voices, emotions, and memories that would otherwise fade as time rushes by.
Video guestbooks not only break the ice but also create lasting bonds, serving as a tangible reminder of the love, support, and connections that surround us.
So, the next time you plan a special occasion, consider incorporating a video guestbook. Allow it to weave its magic and watch as it sparks conversations, ignites laughter, and leaves a lasting impression on everyone involved.
Embrace the power of technology and the beauty of human connection, and let video guestbooks become the gateway to cherished memories and lifelong friendships! The best keepsakes one can have!