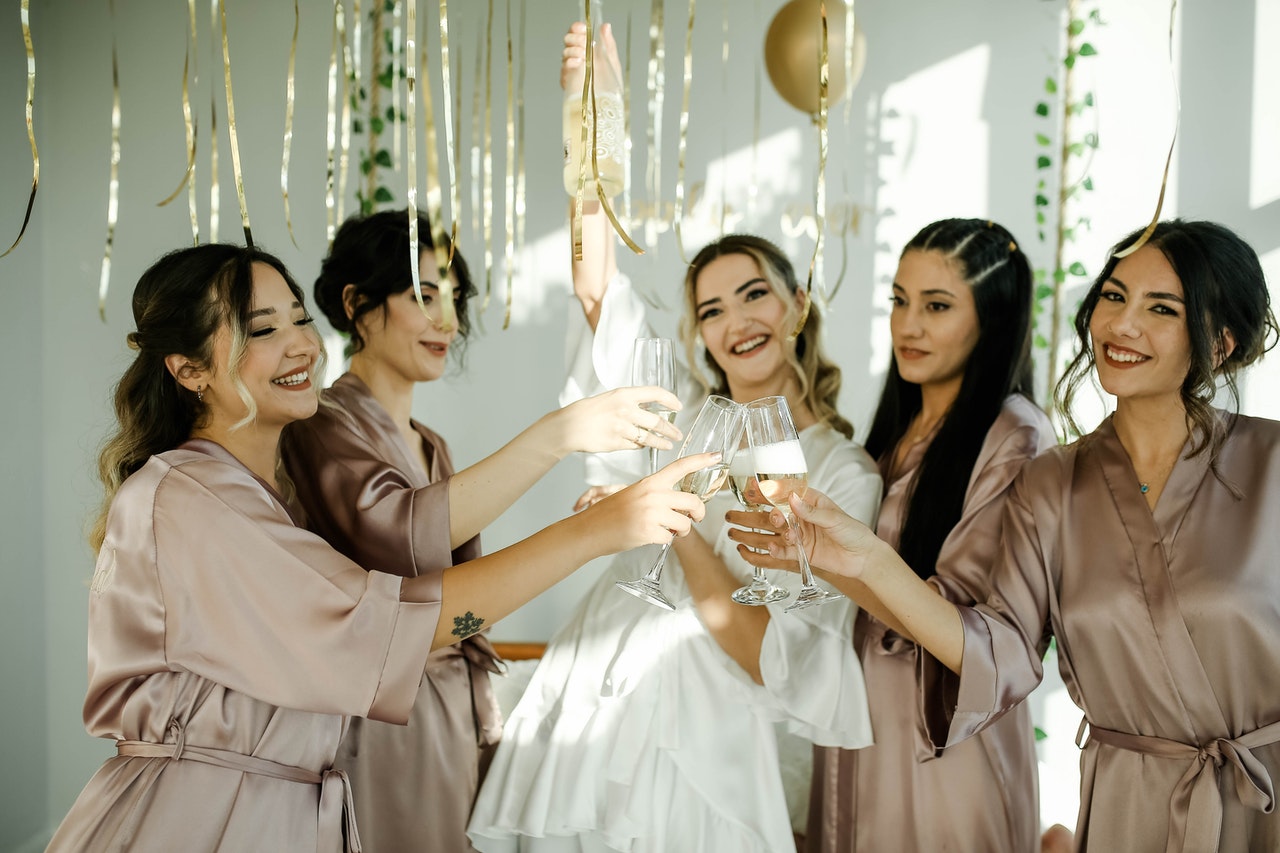 A British Hen Do party is basically the same as a Bachelorette party but with a twist. People associate American bachelorette parties with exotic dancers disguised as police officers. That or other costumed men who strip in front of the group. On the other hand, the British hen party is often considered tamer than the bachelorette. Even though this is true for some parties, there are actually hens who will go for the exotic dancers too.
According to a New York Times columnist, a typical bachelorette party is a "cringe-inducing blend of dazzle and trash." The author may be unaware that they are often as nasty as the bachelorette.
Typical Hen Do Party
Actually, a hen party is similar to a bachelorette party. A bachelorette in the US has been linked with being wild, a British hen party may be just as nasty. Both parties are not different. The only difference would be the bride-to-be's preferences on how they want the be. This is often the last big party night for the bride before her wedding day.
A hen party may resemble a coming of age or a bar mitzvah celebration. Society has preconceived ideas about how a grown-up woman should behave. Stripping and being exotic dancers are not one of them. However, it's the hen who will decide how she wants the night to be. She must get anything she wants.
Whether she wants an erotic dancer or a royal tea party, it doesn't really matter. What is important is that she enjoys her final moments of freedom. The party is to build special moments the hens experience once in their lives.
Hen Party Activities
There are numerous popular hen party activities to choose from. While some hens prefer to hire an exotic dancer, some other hens would prefer to learn sensual dances in a private room. Burlesque, dirty dancing, and even pole dancing are examples of this. Some hens may even choose a naked painting lesson for the hen party.
These are just a few examples of popular party activities. Hens that enjoy sports and the outdoors may choose the particular activities they love for the party. So hiking or mountain climbing can be options too.
Typical Bachelorette Party
A male stripper, a lot of booze, and anything that drunk women would do are typical bachelorette party activities. Bachelorette parties in the United States are usually wild parties. They have evolved into something akin to bachelor or stag parties over the years. However, it's actually not easy to come up with a party that doesn't suck, thankfully you can visit https://bachelorpartyinsider.com/ to get an inspiration.
Bachelorette parties are portrayed as debauchery in many Hollywood movies. Those movies have been an inspiration for most bridesmaids who plan the bachelorette party. That is why most people do not find it strange when a bachelorette party goes wild. The men in the club know exactly what they should do. They'd usually drown the bride-to-be in alcohol and even dance with her.
Hen Do Party Conclusions
The conclusion is that the hen party activities should always be something that the soon to be bride enjoys or values. The bridesmaids will have failed if the bride-to-be does not enjoy her last moments of freedom.